Eshkolot Orchard was established in 2009 by the Marom family.
The orchard is located at Ruhot Junction at the foot of an ancient
cistern and archaeological ruins from the Israelite Period.
Most of the orchard consists of olive trees with a section planted
with the Seven Species, with which the Land of Israel is blessed.
There is also a display of early farming systems around the premises.
Groups and family tours can be arranged. Local artisan products
from the Negev and Eshkolot's award-winning olive oil are also sold on site.
Marom Olive Oil
Excellent extra virgin olive oil,
cold pressed, up to 0.5% acidity%
---
Our acclaimed Marom Olive Oil is extracted from olive trees grown in extreme desert
conditions and is characterized by its distinct, rare aroma.
This excellent extra virgin olive oil is produced from three varieties of olives - Syrian, Picual and Barnea.
Marom Olive Oil has won various awards at national and international competitions.
The oil can be bought on site at Eshkolot Orchard and pre-ordered by telephone.
Article in Masa Acher Magazine about Marom Olive Oil


Mishor Wine
---
Adjacent to the olive grove is an organic vineyard boasting quality Shiraz and Cabernet grapes.
The vines are grown in optimal conditions thanks to the vineyard's high altitude, dry climate,
vast diurnal-temperature variations, cold bursts during the winter, and other parameters
that help the vines thrive. The grapes are harvested anually and are meticulously processed
into high quality wine by one of Israel's top-class winemakers.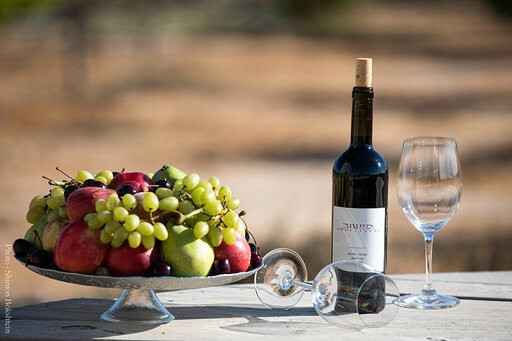 "Learning Field" Tours
---
Take a fascinating tour into the world of desert agriculture.
What does the tribe of Judah and the Ruhot plateau have in common?
How are vineyards and orchards grown throughout the Negev Highlands?
How does technology influence agriculture today?
What has Zionism to do with it all, along with the choice to live a meaningful
life away from Western consumer culture?
Meet with the farmers, enjoy a tour of the vineyard, hear the story of its
establishment, the challenges of farming in the desert and see models
of ancient agricultural systems.
In season, you can also experience hands-on olive harvesting at the farm.
Duration of tour: 1 hour.
Suitable for families and groups of up to 50 people.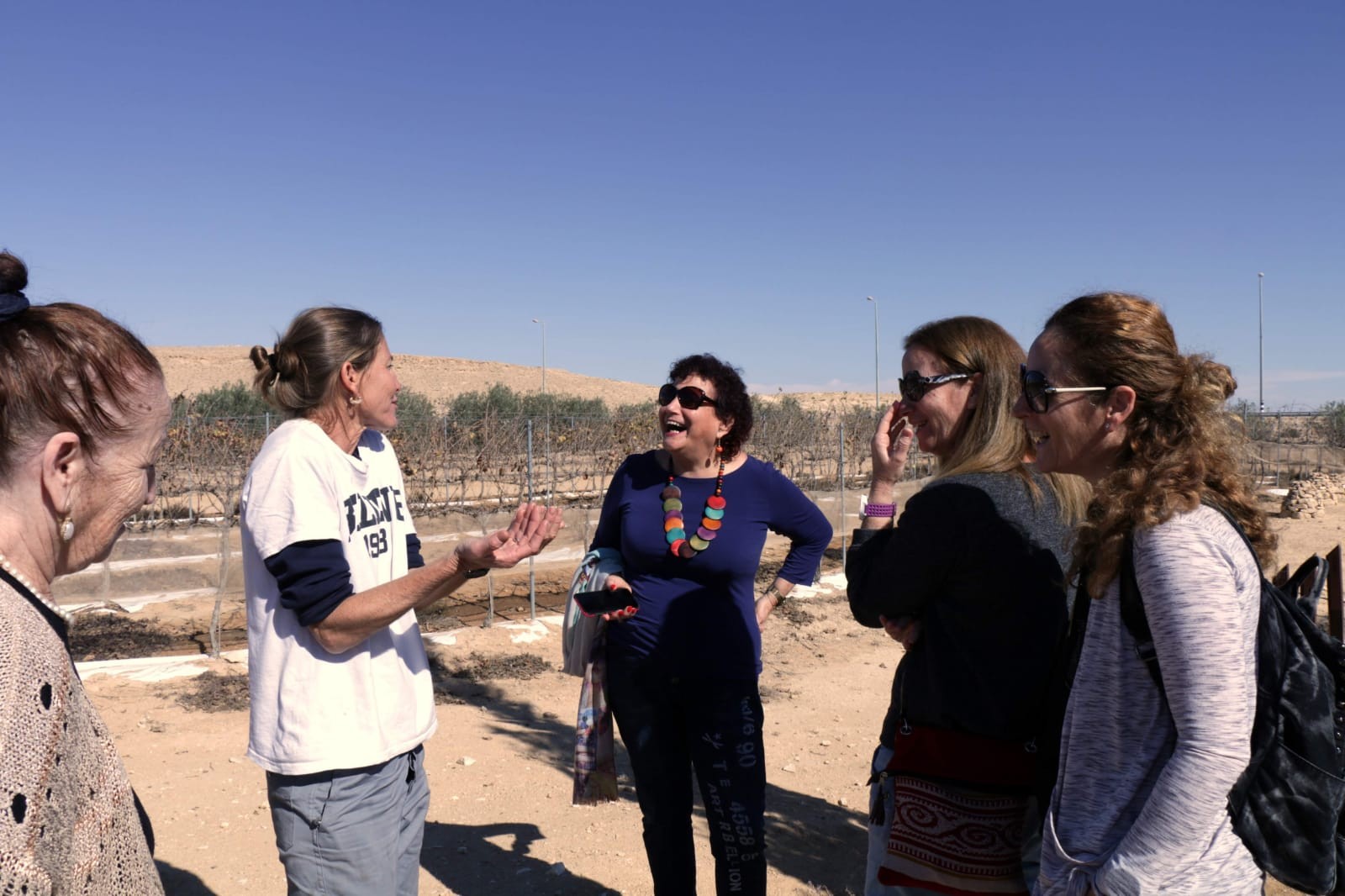 New!!! Experience in the vineyard
---
Navigation and thinking challenges throughout the Eshkolot vineyard.
You will get a kit include a map to walk the way between points, at each point you will have a thinking challenge.
Suitable for small groups.
The activity is only in Hebrew.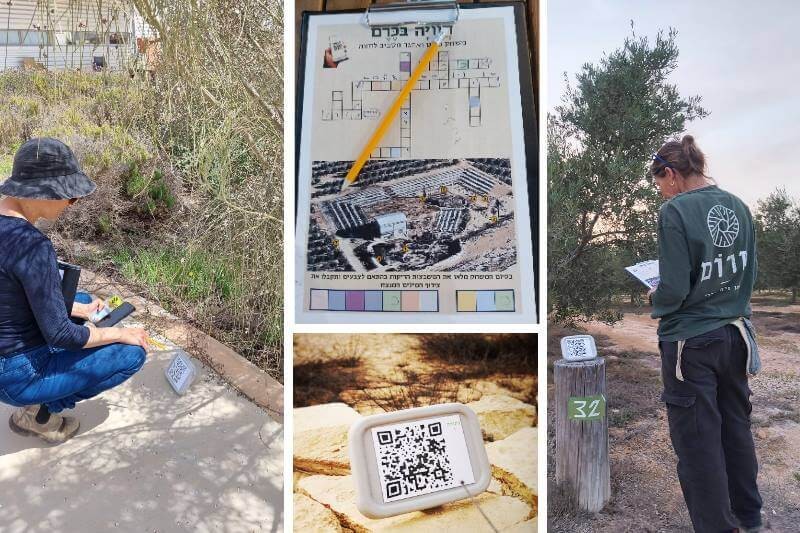 About
---
The vineyard was planted in 2010 by the Marom family in a plot next to Mitzpe Ramon.
Our vision is to create a "learning field" of ancient, desert Hebraic agriculture, for travelers, tourists
and local residents. Group tours of the orchard can be arranged on diverse topics, from the
challenges of desert agriculture combining modern day technology, through pioneering
Zionist ideology and settling the Negev, and on the Seven Species and Jewish Halachic
traditions in agriculture. The tour is based on years of hands-on experience working with the
desert earth, cultivating the vineyard and orchard, as well as extensive knowledge
in the fields of irrigation, soil, and local history, supported by academic literature and expert consultants.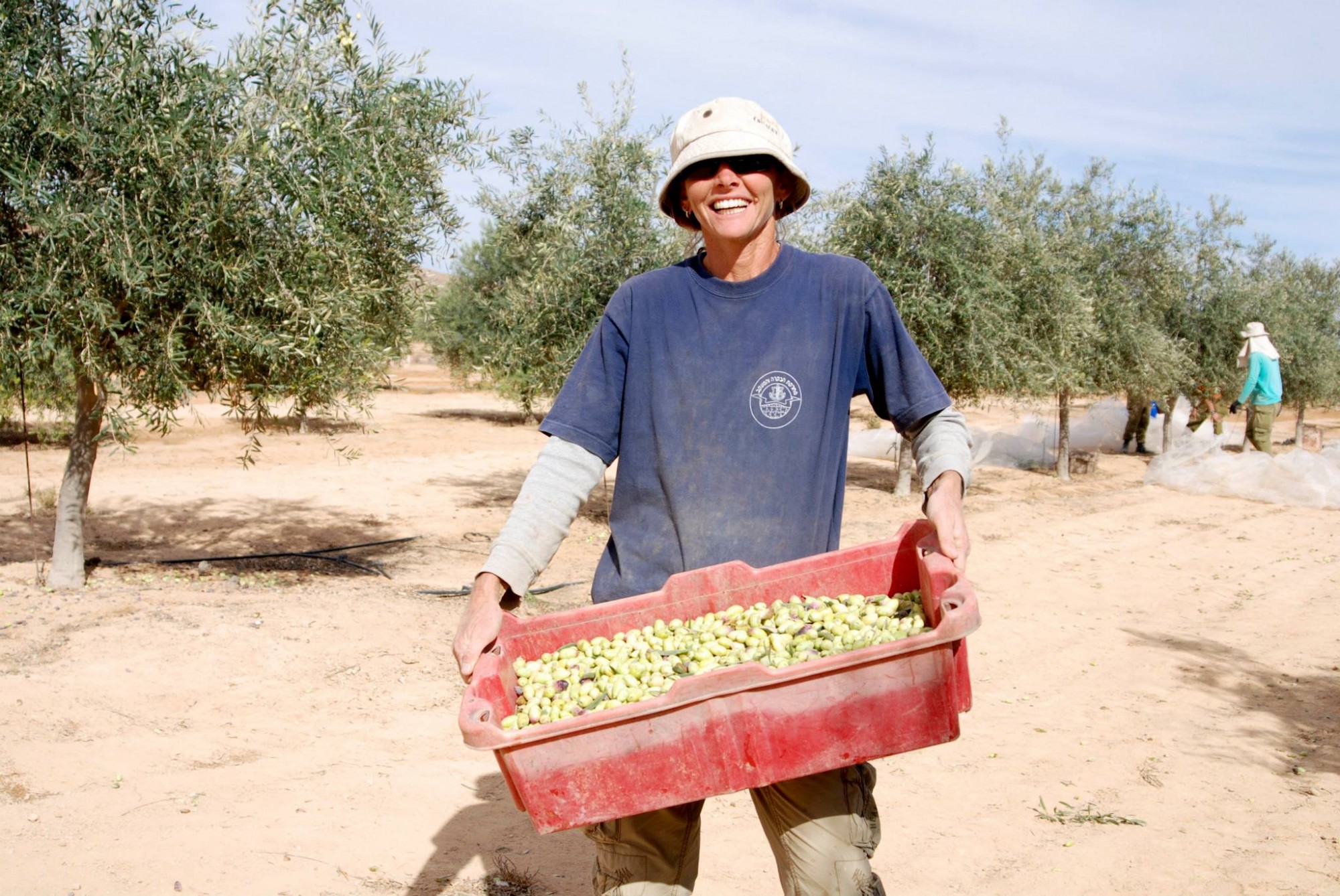 Directions to Eshkolot Orchard
---
From north: Drive on Route 40 from Be'er Sheva south.
Turn left at Tlalim Junction, turn right at Halukim Junction. Turn right at Ruhot Junction and you will reach the entrance to Eshkolot Orchard.
From south: Drive on Route 40 through Mitzpe Ramon.
Turn left at Ruhot Junction and you will reach the entrance to Eshkolot Orchard.
Call: 050-7210905
Waze